Tranzsporter TP-40611H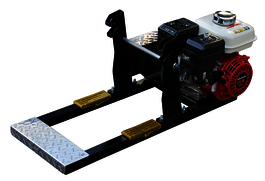 •Fuel efficient, high output operation - Overhead valve, precision camshaft design offers precise valve timing and optimal valve overlap.
•Smooth performance - Precision engineered components result in lower vibration.
•Exceptionally quiet - Large capacity multi-chamber exhaust system.
•Proven reliability - Low oil shutdown, cast iron cylinder sleeve, and high quality materials, fit and finish.
•CARB and EPA certified.


Motor Type: 4.0 Honda
Description: Incudes: Motor w/ Weldment
Price: $1,444.00
types of TranzSporter - Shingle Hoist Packages