ACRO 19038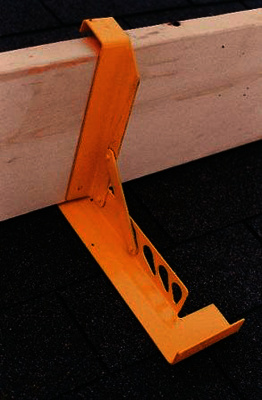 •User-friendly adjustable roof bracket adjusts to 33°,45°, 60°, and 90° angles to fit multiple pitches.
•Can be used with 2x6", 2x8", or 2x10" planks.
•Can also be used with 2x12" planks at 33° or45°.
•Features a nail hole instep to secure the plank, four long slots for added safety and convenience, a rib in the stem to eliminate flexing and a flat heal.
•Can be used as a standard residential roof bracket or for commercial applications as a slide guide.
•Folds flat for compact storage.
•Capacity = one worker plus 40lbs. of material every 4 feet.
•Complies with OSHA regulations.
•Powder coated safety yellow.
•Made in America.

Includes: (12) Brackets Per Box
Price: $288.00