Granite 59007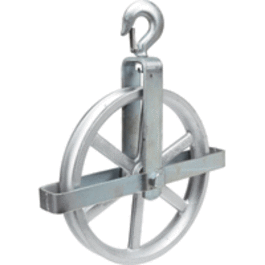 •Save time with the Granite 10" Hoisting Scaffolding Pulley Wheel Well.

•This pulley is used for hoisting material to the scaffold platform.

•It has a heavy, reinforced steel housing with a steel hook and axle.

•This 10" diameter well wheel weighs 9.3 lbs.

•Using a 3/4" or 1" rope, lifts up to 300 lbs. of supplies to your roof.

•Its heavy-duty forged swivel hook has a safety latch for added security.


Description: 10" Steel Pully
Price: $87.00
types of Granite - Steel Scaffolding